Office of the Campus Executive Officer
---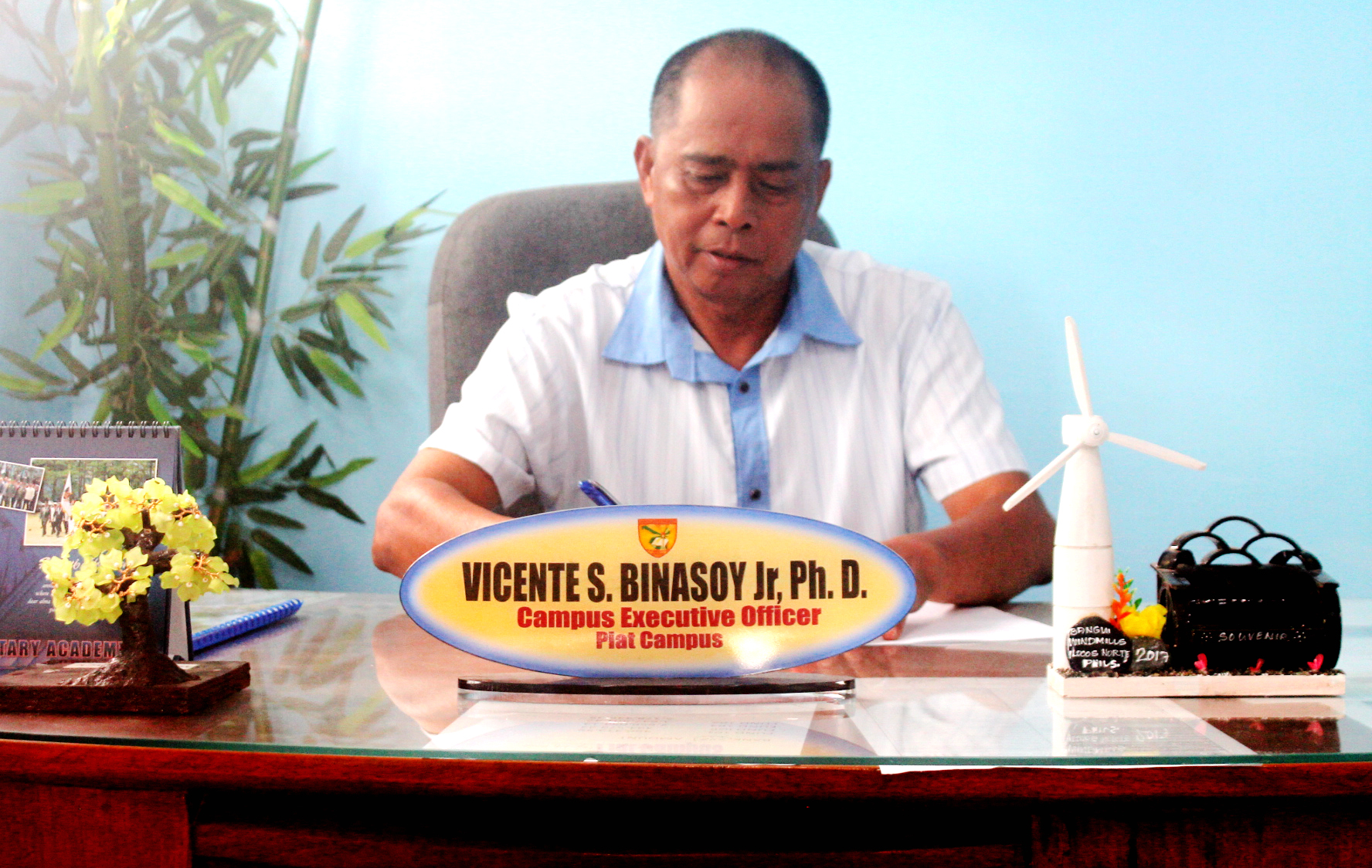 ---
VICENTE S. BINASOY JR. PH.D.


Email: vicbinasoyjr@gmail.com Fax: Telephone: Mobile:
Message of the Campus Executive Officer
CSU Piat is home to the CSU Nature Farm, an Agri - Tourism site accredited by the Department of Tourism that now caters to local and foreign tourists who prefer a rural landscape. The CSU Nature Farm also serves as a laboratory for students in Agriculture, and Hospitality Management.

A center of livestock development of the University , the campus has established the Dairy Cattle Research and Development Center in support of the dairy industry in the region.